The Party Wall Act
Before starting any building work you need to check whether the Party Wall Act applies for your particular project. ​​​The Party Wall Act is separate from obtaining planning permission or building regulations approval.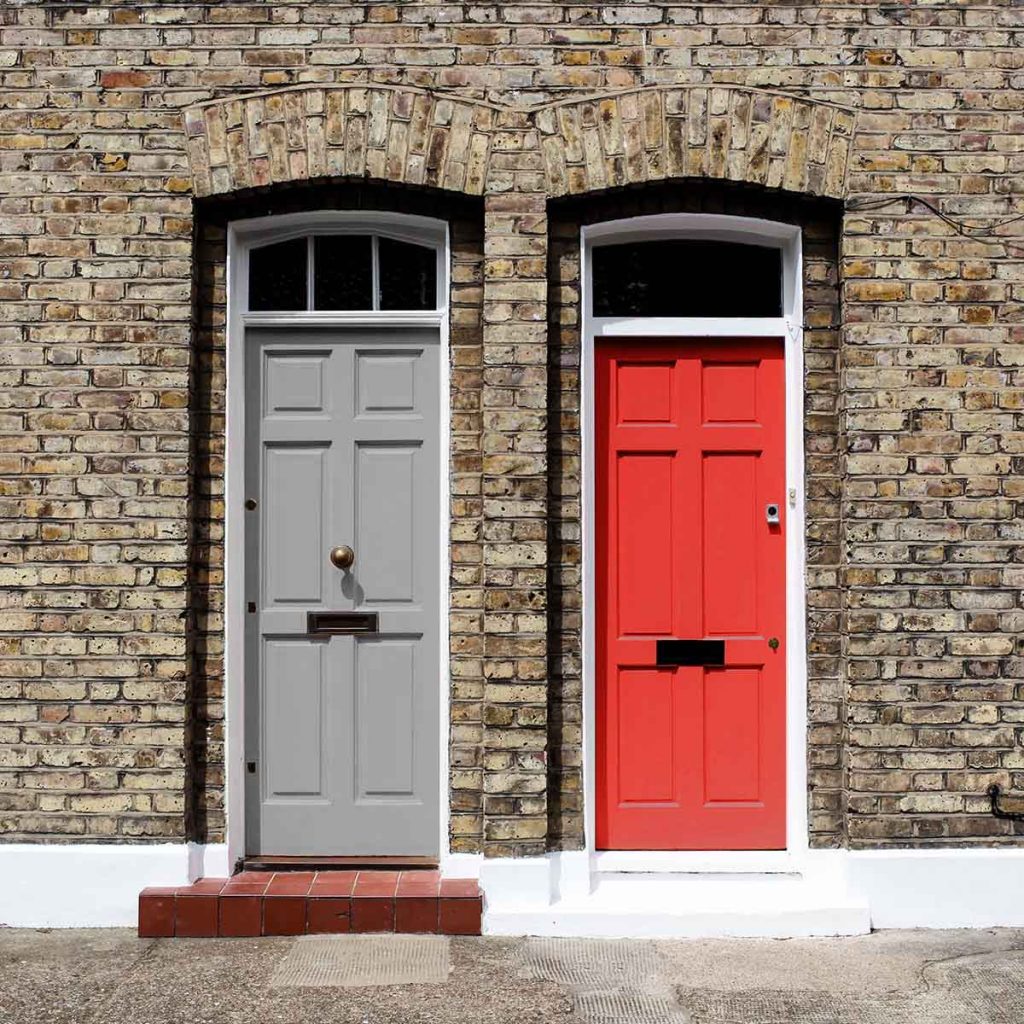 What is a party wall?
Party Walls are walls that sit on the land of 2 or more owners and form part of the building or boundary wall.
Does this cover floors of an apartment or flat?
Yes it does. Party wall Structures also cover wall or floor partitions that separate buildings owned by different owners such as apartments, flats and maisonettes.
What is the purpose of the party wall act?
The Party wall Act protects the interests of all owners, it also prevents and resolves disputes that may arise in relation to party and boundary walls as well as excavations.
Do I need a part wall award?
If you have a shared wall and are carrying out building works within 3 meters of the party wall, you may need a Party Wall Award​.
Free 20 minute consultation
Do I need a party wall survey? Will I need to appoint a surveyor? What is the benefit of a "schedule of conditions"? What are the costs? We can help with all your party wall, surveying or any other questions with a free 20 minute consultation. Quote the code: PW20.
Struggling with party wall issues?
Worried about the cost of a party wall award or agreement? Now you can relax: Encompass Party Wall Surveyors can help.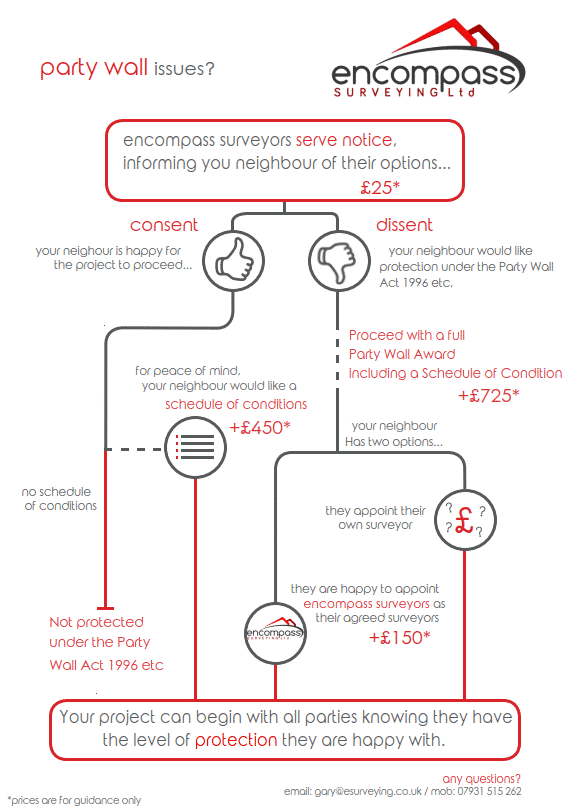 Party Wall Pricing Guide
Serve Party Wall Notice
Encompass serves notice of the works to your neighbours informing them of their options.
£25
Schedule of Conditions
This is normally included in the Party Wall Award however if you/ your neighbours have decided not to have the Party Wall Award then they may request this so that everyone is aware of the condition of the property prior to notifiable works commencing. (This does not legally cover you).
£450
Party Wall Award
The legal document outlining your rights and responsibilities under the Party Wall etc Act 1996.
£725
Appointment as Agreed Surveyor
+£150
Prices quoted are a guide of usual costs, this may vary.